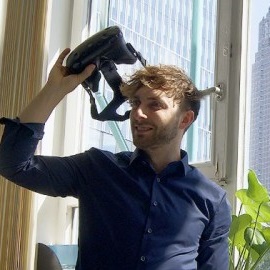 Andreas Dengel
Professor for Computer Science Education, Goethe University Frankfurt

Professor for Computer Science Education at Goethe University Frankfurt. His current research focuses on the predictors and correlates of learning processes in virtual and augmented reality, the evidence-based value-add of teaching methods and media in computer science education, and the potentials of "Computer Science Unplugged" for early computer science education.
Main Program
Search & Digital Learning – A Research Perspective
How can an everyday activity – the Internet Search – become a learning process, and foster critical and creative learning?
Kids & Teens Program
Virtual Pet Show
Program your own digital pet to be the cutest, funniest and most talented pet around. Or create the most mischievous and scary pet on the block. You decide what you want it to be - our virtual pet show is your stage!
Ages: 7-9